Executive Grade is the leather upgrade with remarkable innovations
In the 21st century, leather is in fashion. However, this modern fabric cannot be properly disinfected. Dutch company Undercolor BV is launching the latest innovation in Executive Grade leather in partnership with one of India's leading tanneries. The only leather approved for automatic machine washing with detergent at temperatures up to 40 degrees Celsius / 104 Fahrenheit, is maintenance free and has many other great features.
Video link: https://player.vimeo.com/video/670959022?h=060d136fae
Executive Grade is a project designed to research, produce and manufacture leather innovations owned by Amsterdam-based Undercolor BV.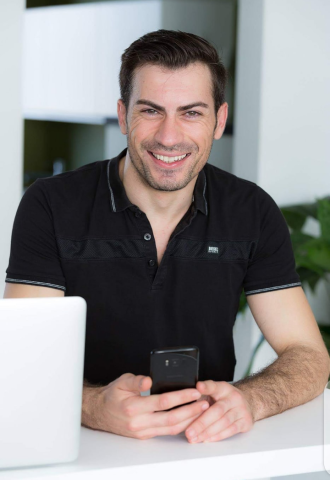 "Our Indian partner is a family tannery and a shoe and clothing manufacturer. In its 4th generation, they have experimented over time with many combinations of plant extracts in the leather tanning process. They made discoveries but never took so seriously to actually develop studies," says Eliot Paus, developer of Executive Grade.
Executive grade washable leather has remarkable features. This is genuine full-grain leather sourced directly from the raw hides of the meat industry, including sheep, goats, cows and buffaloes. The only leather approved for automatic machine washing with detergent at temperatures up to 40 degrees Celsius / 104 Fahrenheit, it has been certified to have non-allergenic properties and is maintenance free. If the need for ironing arises, use an iron without steam and place a cloth in between. Occasionally it can be used with the dryer down to semi-dry.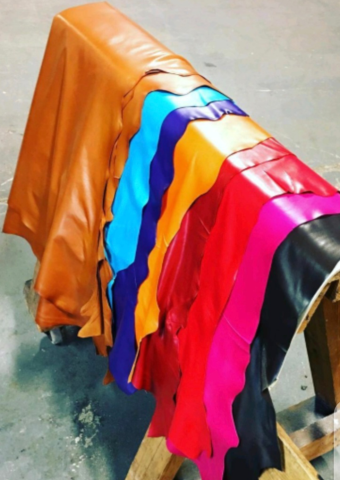 It can be produced at any thickness as it currently holds the record for the thinnest leather down to 0.3mm, without altering its high strength qualities and durability. With a controlled level of breathability and up to 3x better stretch, Executive Grade is perfect for lingerie and sportswear. Plus, it comes with the option of multi-color, gold, or any other combination holographic highlights. In addition to that, it also comes with a matte or glossy finish. This makes it a staple of spring-summer fashion collections. Through this project, Undercolor BV has made it its mission to push fashion forward and empower designers to embrace various leather innovations.
Executive Grade is a bespoke leather with a fully customizable texture, available in any Pantone color, high definition laser cut, embossing, thickness, elasticity, etc. It is also abrasion resistant; durability is therefore guaranteed. It does not require laundry or another indictment. Trying to pave the way for ethical and sustainable fashion, the leather is 100% treated with plant extracts. In addition to all the above impressive features, Executive Grade can be produced with waterproof attributes, ideal use for flooring, footwear, cars, jewelry, toys, etc.
A very important aspect is to only use detergents approved for black laundry, these do not contain bleach or sodium perborate. Avoid leather conditioners and remember to dry leather horizontally for a more efficient drying process. When dried, the leather is stiff but, within 5 minutes, it regains its suppleness and suppleness once against the body and warmed up. During cleaning, the rinse water will be colored during the first washes, but there is no need to worry since the color of the leather is in no way affected. There may be a slight color loss after a hundred washes, but this will be barely noticeable.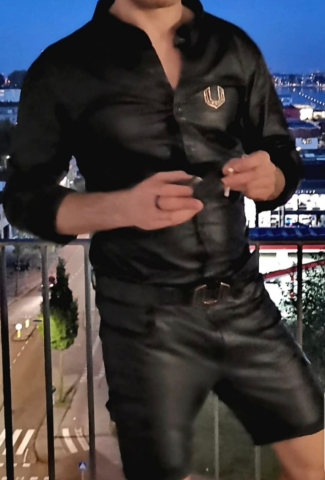 The tannery can produce up to 500,000 square feet of Executive Grade leather each month. This is done exclusively with plant extracts and certified sustainable. Is produced in India according to European standards with strict supervision and under the control of the Dutch team. In addition, business operations are secure, being governed by Dutch and European law.
"Upcoming Executive Grade innovations will prove that leather has attributes that will even save lives," says Eliot Paus, developer of Executive Grade.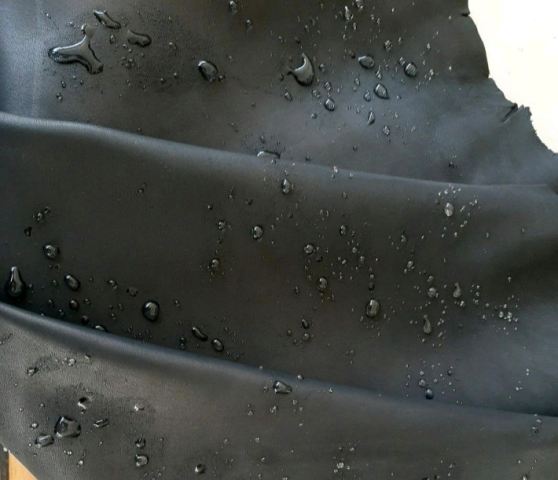 More information is public at www.executive-grade.com
Media Contact
Company Name: BV sub-color
Contact: Sander Jansen, Public Relations Manager
E-mail: Send an email
Call: +31 611 802 611
The country: Netherlands
Website: www.executive-grade.com