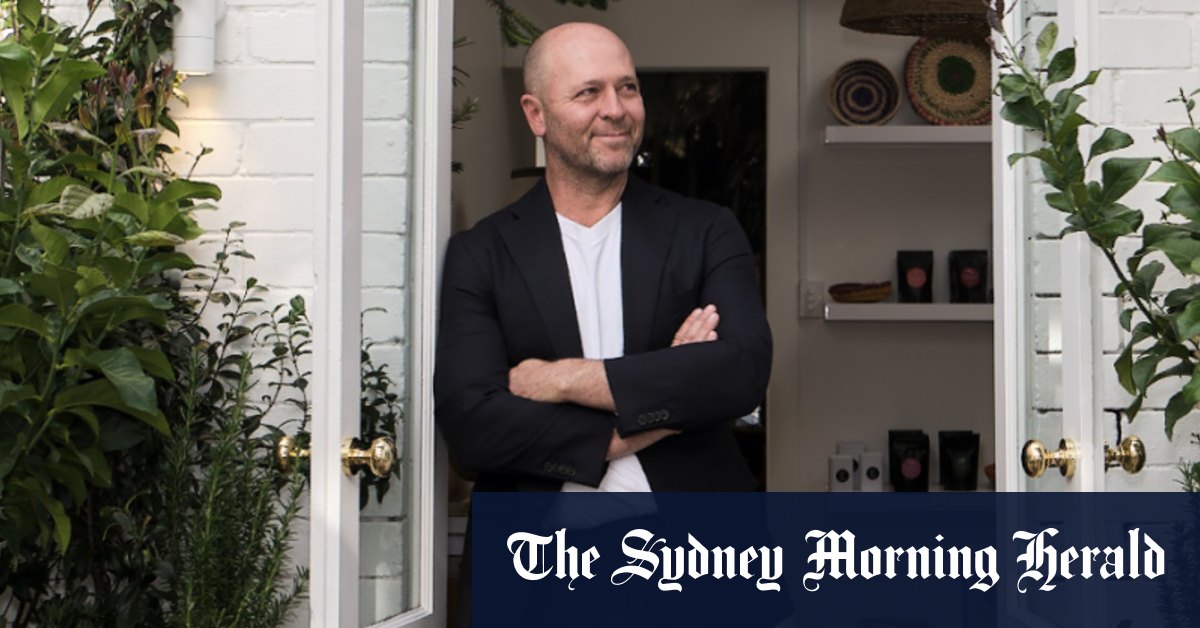 In the wardrobe of perfumer Craig Andrade from The Raconteur
[ad_1]
Do you have a favorite scent?
My own 2X Raconteur. It's a limited edition eau de parfum that speaks of an Australian summer and that contains all my favorite ingredients: citrus bergamot and lemon, galbanum for a sexy leather accord, bud of Tasmanian smoked blackcurrant, sandalwood and vetiver.
Must-have jewelry?
Pretty old leather bracelets I found on vacation in Lamu, an island off the coast of Kenya. Local artisans craft jewelry and trinkets – leather and grass bracelets with brass lockets and glass beads – next to tables filled with spices and produce.
Do you remember a favorite outfit you wore when you were a kid?
I grew up in South Africa in a town called Phalaborwa, near the Kruger National Park, with pristine wilderness and wildlife on my doorstep. When I was five, I had a brown safari suit that I loved in pieces and wore as often as I could.
And your worst fashion mistake?
In the '80s, I wore a vintage brown, cream and orange striped knit shirt with brown plaid pants to a nightclub and discovered the meaning of polyester; I had itchy, irritated, and sweating all night long.
What's at the top of your current wishlist?
A Jérôme Dreyfuss bag from the Parisian boutique – I'd love to go back.
Is there something you would never wear? Meggings.
Loading
What shoes do you wear most often?
Rivieras, huaraches and sneakers. I love the Spanish brand El Ganso for their pop of color and cool stripes.
Who is your favorite fashion icon?
I've always loved photographer Peter Beard for the way he behaved, his rugged and sleek lifestyle. He would wear green safari pants, a classic white shirt or a nice turtleneck sweater, an old watch on his wrist, a leather satchel, a camera on his shoulder.
What do you wear on a typical workday?
When I'm in the studio, it's a Jac + Jack chinos, a t-shirt and a sweater. At the embassy [The Raconteur's Sydney flagship store] I'll be wearing double denim or Charlton Japanese green seersucker dress pants with a white shirt and my custom Wootten leather apron.
What's your favorite laid back casual Sunday look?
In the warmer months it's a pair of Orlebar Brown shorts with a terrycloth shirt and sandals. It's me.
To know more about Sunday life magazine, Click here.
Get the most out of your health, relationships, fitness and nutrition with our Live Well newsletter. Receive it in your mailbox every Monday.
[ad_2]