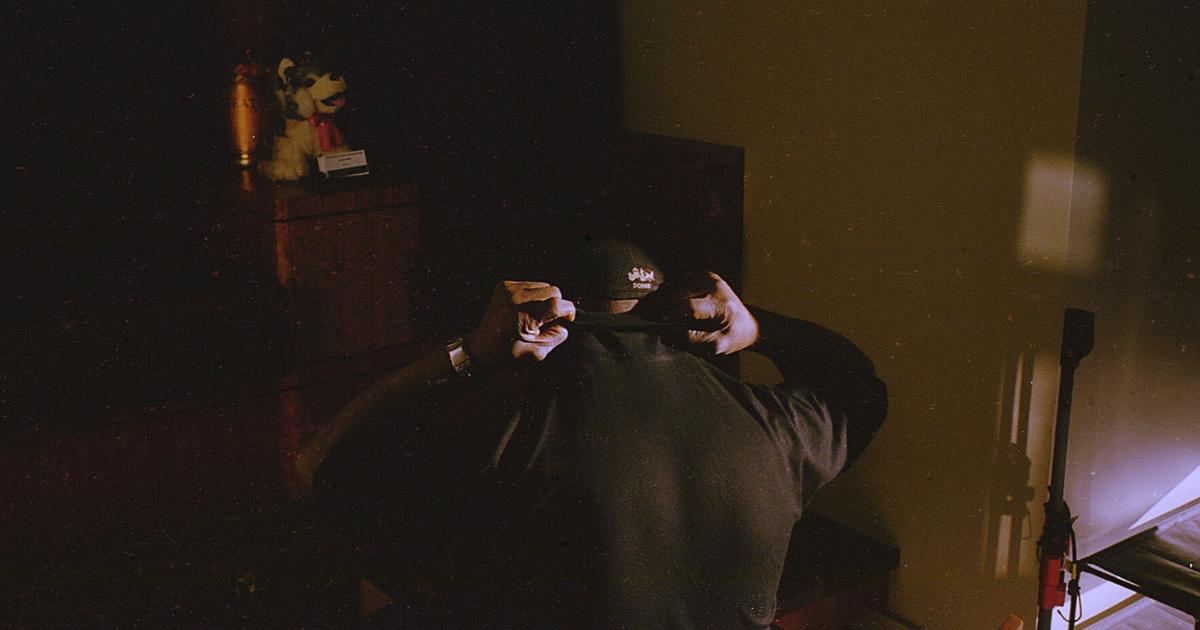 Victorian man continues as shoe shiner | Premium
A couple entered Investar Bank on the penultimate Monday. As they rounded the corner of the bank lobby island, Lodie Runnels Jr.'s eyes dropped to notice the woman's glittering apartments. He leaned back, knowing that his services would not be needed yet.
"They're just going to do a few trades," Runnels said.
As the operator of the shoe shine stand in the lobby of Investor Bank in downtown Victoria, Runnels knows that the shoes people wear and whether they will shine have changed over the years.
"Well, you know, being a shoe guy, that's the first thing I look at when a person walks in. I look at the feet," Runnels said. "If he's wearing dress shoes, you could give him a card.
"Come down here" and "Visit me," he told passers-by.
Even if they're not wearing the right shoes, Runnels said people tend to get excited about the invitation and say they'll be back.
"And that's the last time you see them," Runnels said with a laugh.
Runnels has run the shoe shine stand there for about three years.
"It was a PlainsCapital Bank then, and they asked me if I was coming to do a few days for them… I wasn't doing anything at the time, I said 'OK.'"
But he always liked to look sharp.
"When I was very young and going to school, I liked to shine shoes. So I got into it and I've been at it ever since," Runnels said. "I mostly leaned into it myself, finding out what supplies you use to get them to do what you want them to do, and that's how I learned."
The practice has become something of a signature for Runnels.
"People would recognize me because my shoes were always polished," Runnels said.
A resident of Victoria for most of his life, he worked for a bakery for decades and as a security guard at the DOW chemical plant for nine years. He also spent five years as a wedding photographer.
"But I've been a hustler all my life because my parents left me when I was 7," Runnels said.
So he had to do odd jobs to earn some money while in high school.
"I had to do all of this myself," he said.
"At the time, money was tight," Runnels said, and his grandparents couldn't afford to send him to college. He got a job at the bakery after graduating from FW Gross High School in 1962.
"And I worked from sanitation to salesman. I ended up 37 years there, they treated me very well," he said.
In all that time, he's seen Victoria – and the people here – go through some changes.
"Walking into the bank, there were people wearing suits, and the suits usually came with shoes that could shine," Runnels said. "So now the times are different. You have people coming in with flip flops," Runnels said.
When shoe shine was more common, he worked at various barbershops around town.
"It was good then. They had a deal where you shine them while he gets a haircut," Runnels said. "It was good at school. You had money, you know?
Even though the shoe shiners are fewer and farther apart than before, Runnels remembers when the town still had more than just a few.
"I met a lot of old shoe shiners, man," Runnels said, recalling one store owner, who always kept expensive Stacy Adams shoes. "And James was his brilliant man. And when Town & Country was up there, a guy named Slim… was the shoe shiner up there. All these elders, that's where I learned a lot. These guys, man, they were good. Good shoe shiners.
Now retired, Runnels still sets up his chair on Mondays and Fridays in the lobby of Investor Bank, and he's looking to find a new location for those in-between days.
There are plenty of things people can do to take better care of their shoes, but nothing replaces an expert, he said.
"Don't just let them dry out and expect to get a good shine because the leather won't handle it," Runnels said. "You don't let everyone know your secrets, but it varies. It depends on the situation.